2020 Ford F-150 Lariat vs King Ranch
2020 Ford F-150 Lariat vs King Ranch

Inventory
If you're reading this, you want a truck, you want a Ford full-size truck, and you want a nice one. Maybe you've owned an XL or XLT, so you know you can trust the power and craftsmanship of Ford engineering. But now you're ready for a little luxury, a few more of those creature comforts you've seen on other Ford F-150s. But maybe you're not sure which trim level to get. You've come to the right place because that's where we come in. This comparison guide shows off the F-150 Lariat and King Ranch, so you can decide which of these more luxurious trim levels is right for you.
What's New In 2020?
The similarities grow between the Lariat and King Ranch trim levels this year. The mid-tier Lariat is getting Ford's Co-Pilot360 suite of advanced driver-assistance technologies. This makes you and your crew that much safer. Co-Pilot360 includes auto high-beam headlights, trailer assistance, lane-keeping assist, pre-collision assist with automatic emergency braking, rearview camera, adaptive cruise control, navigation, and hill descent control. That's a lot of features, and now they're standard on both the Lariat and King Ranch.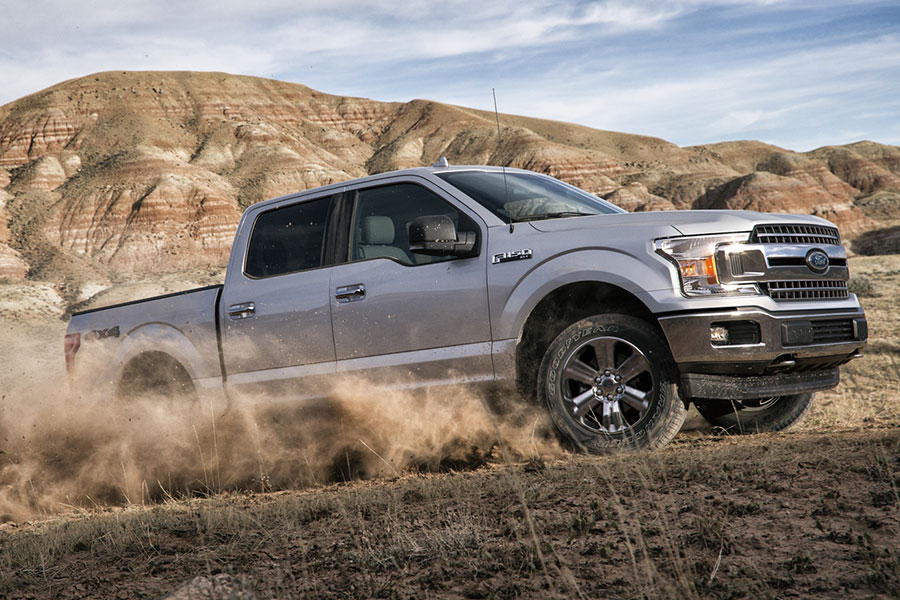 Engine Options
The F-150 Lariat comes standard with a 2.7-liter Ecoboost engine paired with a 10-speed automatic transmission. This is already a big step up from the base engine, since the 2.7-liter gets dishes up 325 horsepower and 400 pound-feet of torque. Three other engine options are available at the Lariat trim level, including the 5-liter V8, 3.5-liter Ecoboost V6, and the 3-liter turbodiesel.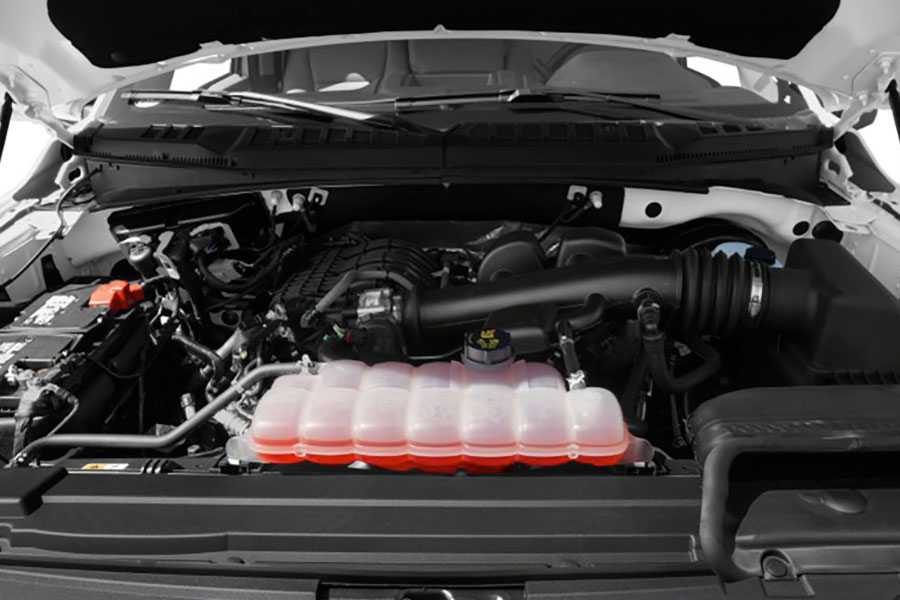 Meanwhile, the F-150 King Ranch comes standard with the 5-liter V8 with the same amount of torque as the Lariat's standard engine, but with an additional 70 horsepower. The 3.5-liter V6 and turbodiesel are also options here, so, in terms of engines, it all comes down to whether or not the Lariat's base engine has enough horsepower for you. If not, the King Ranch might be a better match.
Features
This is where it's at. You're going to get a nice truck, and besides engines, features are what really set these trim levels apart. The beauty of moving up the trim levels is the way each level piles more features on top of the ones before it. That's why the F-150 Lariat has all of the standard features of the XLT trim level, but then adds on top of that keyless entry and ignition, power-adjustable pedals, dual-zone automatic climate control, and leather upholstery.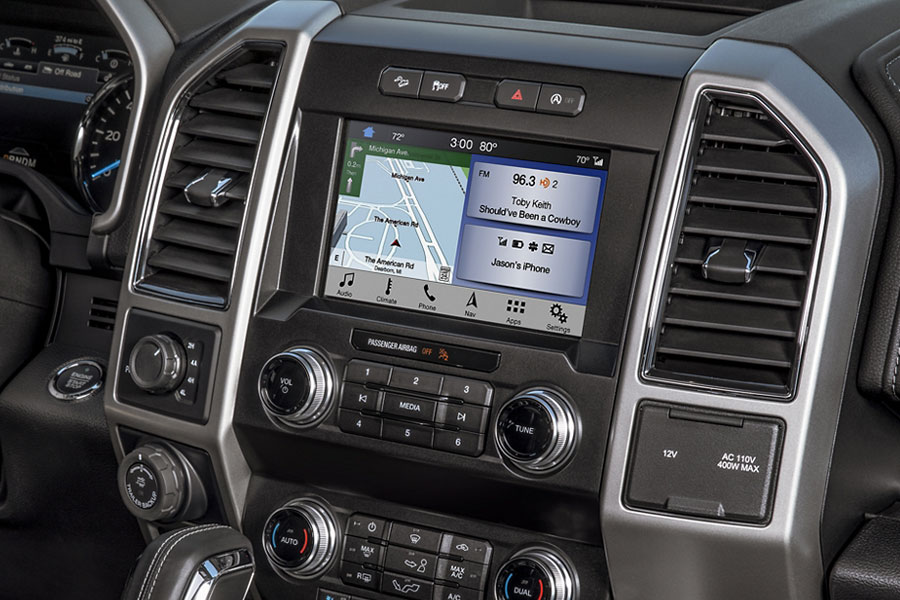 Meanwhile, the King Ranch offers exclusive home-on-the-range-style branding, genuine wood interior trim, heated steering wheel, navigation, Bang & Olufsen audio system, blind spot monitoring, rear cross traffic alert, rear parking sensors, BoxLink, and heated rear seats. If you want to live in luxury, we recommend the King Ranch. If you're looking for for convenience and comfort, the Lariat will do just fine.