2020 Ford F-150 XL vs XLT
2020 Ford F-150 XL vs XLT

Inventory
Sure, you want a Ford F-150. Who doesn't? After all, the F-150 is not only the bestselling pickup, it's the bestselling vehicle in the country. Still, it's not always immediately clear what model to get. If you're looking for a workhorse without too many frills, the base XL or mid-tier XLT is your best bet. But which of these models is best for you? That's what we aim to answer in this comparison guide between two F-150 trims.
Has Anything Changed for 2020?
Yes, and in a big way when it comes to this trim comparison. You see, the F-150 XLT trim level now offers an additional engine option in the form of the Power Stroke turbodiesel V6 engine. Diesel used to only be an option on the upper trims. This powerhouse option puts out 250 hp but dishes up 440 pound-feet of torque. That torque is exactly what you want in a truck. All that gear-twisting power is what makes that diesel move heavy loads. Since the XL trim doesn't come with diesel this year, those who absolutely need it have their answer already.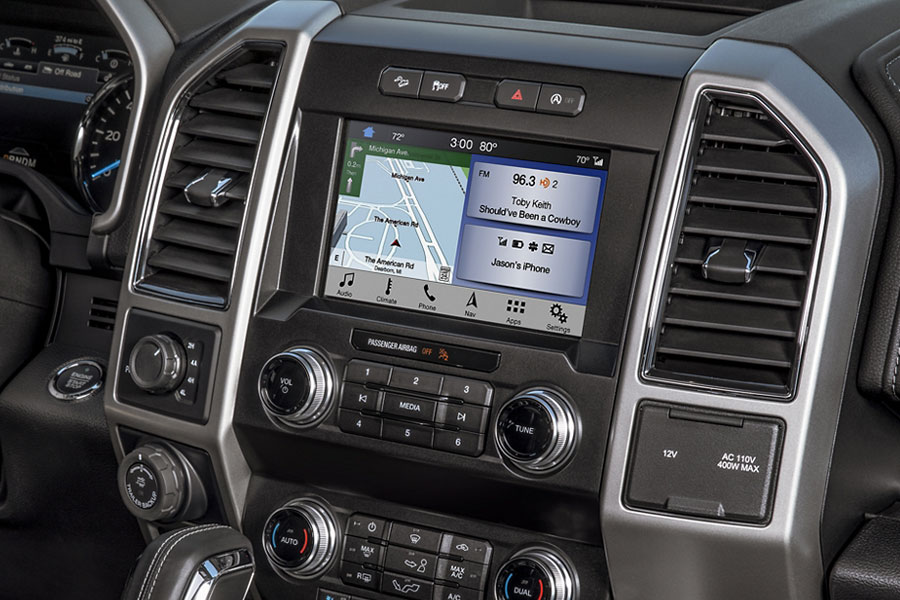 Standard Features and Packages
Truth be told, the Ford F-150 XL is a barebones workhorse without the frills. This kind of truck appeals to a no-nonsense, nothing-fancy mentality. And you can't argue with that price, starting at $30,090, easily making the F-150 the most affordable full-size pickup truck on the market. The XL trim comes with standard features that include trailer sway control and pre-wired trailer connections, manual mirrors and windows, vinyl flooring, and a four-speaker stereo.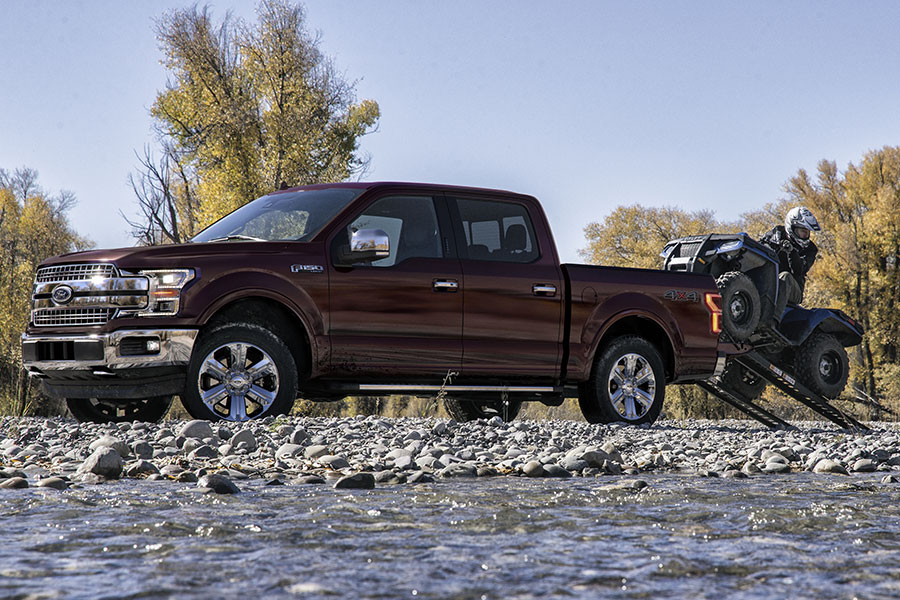 But that's not the end of the XL story. If you wish there was an option between the XL and XLT, you got it. The 101A package adds a few extras like Bluetooth and USB connectivity, along with power locks and windows and more.
Then there's the XLT, the next step up in trim levels. Like the XL, this trim level comes with the base 3.3-liter V6 engine putting out 290 horsepower. There's also the aforementioned diesel option. In terms of features, the F-150 XLT has just about everything the XL offers, plus alloy wheels, chrome trim, front-seat lumbar adjustments, and an 8-inch touchscreen with Ford's Sync 3 interface and Apple CarPlay and Android Auto. Don't disregard that infotainment system, which is one of the best in the industry, setting itself apart by its intuitive layout and fast response to commands. The Ford F-150 XLT starts at $36,105. Either way, you get a great truck that'll keep you rolling and hauling for years to come.