2020 Ford Transit Connect
2020 Ford Transit Connect

Inventory
If you want a dedicated cargo hauler and delivery van, you have just that in the 2020 Ford Transit Connect. If you want a roomy passenger van that seats up to seven, the Ford Transit Connect is there for that too. If you need a hobby wagon that takes you and all your gear where you need to go, again, look here. Whatever your interest, the versatile interior space of the Ford Transit Connect is for you.
Nimble for its Size
If you're new to cargo vans, you might feel some trepidation about driving one. But for its size and shape, the Ford Transit Connect does much better than most. Light steering and a tight turning radius means surprising maneuverability. Dense traffic and tight parking spots don't pose much of a problem. Transmission shifts are effortless and there's minimal body roll. In other words, the Ford Transit Connect is easy to drive.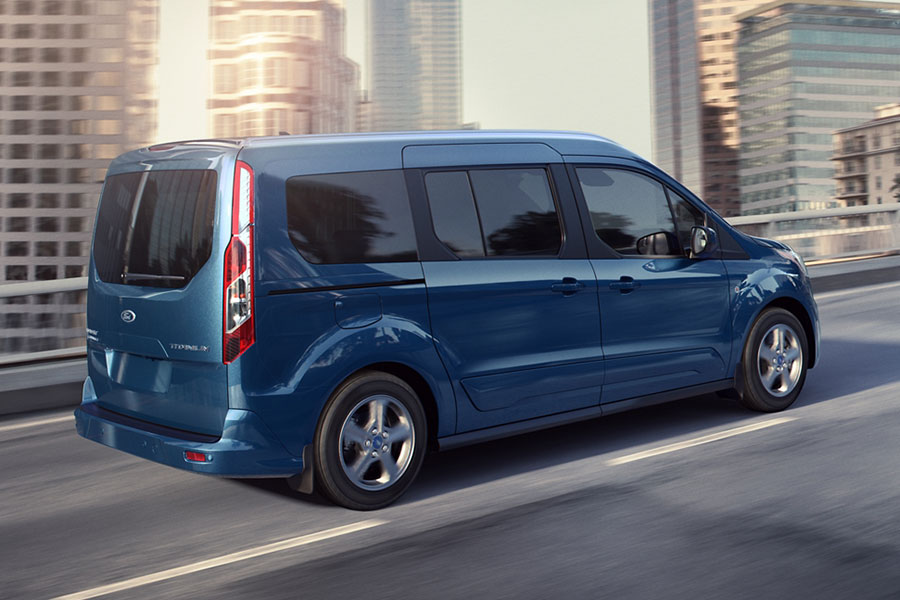 Safer, More Passenger Friendly
This year, the Ford Transit Connect became an even smarter choice for drivers and passengers. Ford is putting safety as a paramount feature of this cargo wagon. So whether you're out making deliveries for your small business or you have a van full of kids, the Transit Connect is there to protect you on the road. This year we see new rain-sensing wipers, standard rearview camera, and automatic headlights, along with forward collision warning and automatic emergency braking.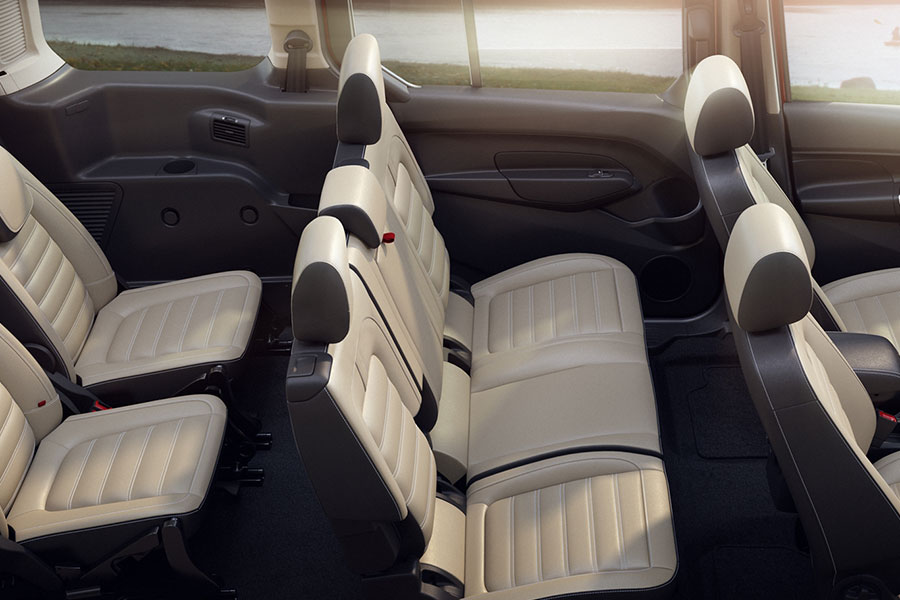 Borderline Luxurious
You might think a cargo van can't get too luxurious. But Ford seems intent on providing if you're willing to pay for it. The Titanium trim level gives you 16-inch alloy wheels, xenon headlights, LED foglights, power-folding mirrors, remote ignition, keyless entry and ignition, locking glovebox, heated front seats, six-way power driver's seat, leather upholstery, leather-wrapped steering wheel, integrated navigation, and HD radio. Dual-zone climate control and a nine-speaker sound system carry over from the XLT trim, along with second and third row fold-flat seats. And how much would you expect to pay for this trim level? How about just $32,165?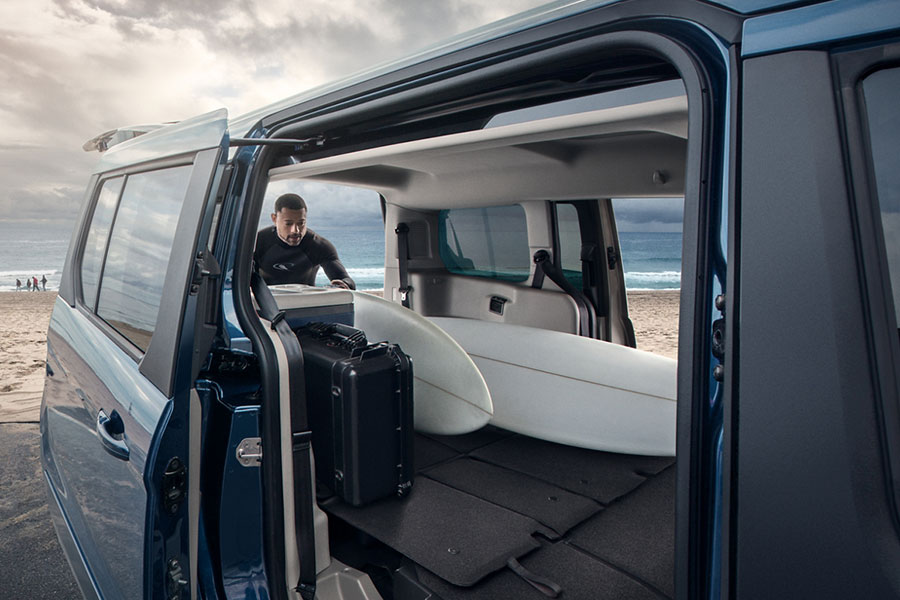 Cargo Room
You'd expect a cargo van to deliver plenty of storage space. The 2020 Ford Transit Connect cargo van doesn't disappoint with offers up to 127 cubic feet, while the passenger van provides up to 105 cubes with the second and third rows folded. That's more than any minivan or full-size SUV. Even the Chevy Suburban offers 121 cubes with all rows folded. And it doesn't get any better than that short of a cargo van. If you have cargo to haul, the 2020 Ford Transit Connect is a great choice.