2020 Lincoln Aviator
2020 Lincoln Aviator

Inventory
If you haven't heard of the Lincoln Aviator before, don't be surprised. This midsize three-row luxury sport utility vehicle is brand new this year to kick off a new decade of automotive history. We get the feeling that this one is going to be big. In terms of size, this is the happy ground between the Lincoln Nautilus and Lincoln Navigator. This is a well-rounded SUV, beautiful inside and out, with a powerful engine and outstanding tech options. In this preview guide, we'll give you the inside scoop on the latest luxury SUV.
Engines and Power
First of all, what's that you hear? The sound of 400 horses, wouldn't you say? That's right, the 2020 Aviator puts out 400 horsepower with its twin-turbocharged 3-liter V6 engine. That's plenty of oomph for merging into traffic and passing in the fast lane. The same engine delivers 415 pound-feet of torque and is mated with a 10-speed automatic transmission. It's safe to say, you'll go zero to 60 mph in just over five seconds.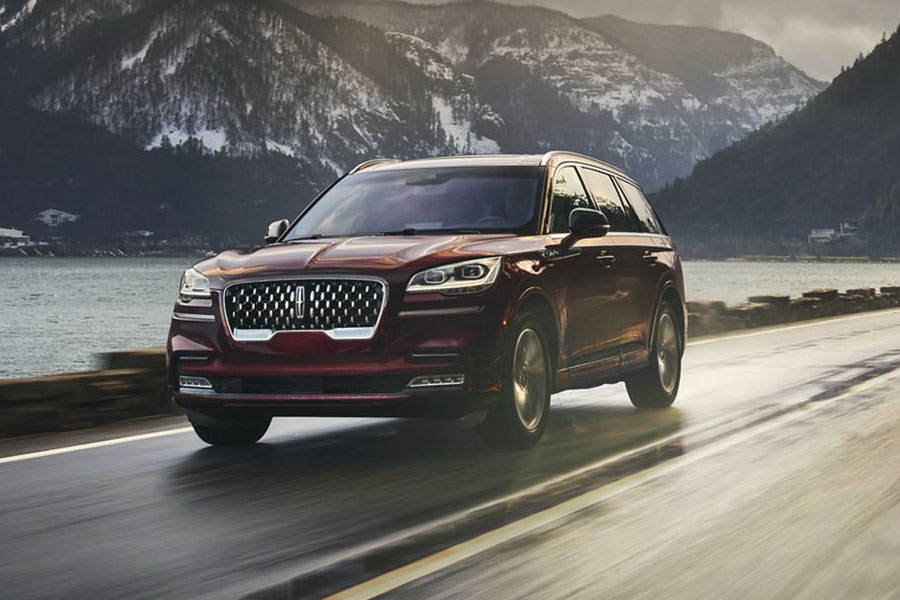 But that's only the beginning. There's also a plug-in hybrid engine that puts out even more power. The 2020 Aviator Grand Touring offers up a twin-turbo V6 with an electric motor. The hybrid Aviator generates 494 horsepower and a stunning 630 pound-feet of torque. It turns out that going green isn't a compromise. It's outright indulgence.
Speaking of green, let's take a closer look at this Aviator Hybrid. In addition to the V6 engine and 10-speed transmission, Lincoln adds a 13.6-kWh battery. Its range is a modest 18 miles, which is a bit on the low side until you factor in how much metal you're moving. Even so, not having to spend money on gas for the first 18 miles of every day means a ton of annual savings when you add it up. On top of that, no emissions for one and a half dozen miles is better for everyone. After that, the Aviator Plug-In Hybrid gets 23 combined miles per gallon with fuel, a far sight better than the 18 city miles and 26 highway miles (21 combined) of the gas-driven engine.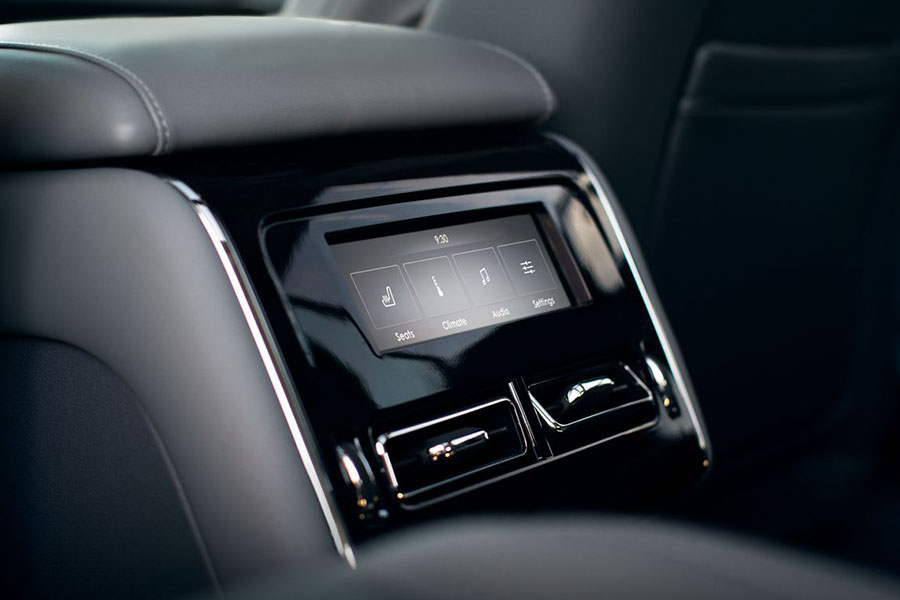 Technology and Features
Luxury is found in the engine, the opulent cabin, and the bevvy of tech features inside. Even the base Lincoln Aviator offers a wide array of standard features, such as these: SYNC 3 infotainment system with 10.1-inch touch screen, four USB ports, Apple CarPlay, Android Auto, Wi-Fi hot spot, 10-speaker audio system, satellite radio, rearview camera, MyKey, front and rear parking sensors, blind spot monitoring, rear cross traffic alert, forward collision warning, pedestrian detection, automatic emergency braking, lane departure warning, lane keep assist, and driver drowsiness monitoring. That's convenience, comfort, and safety in one beautifully crafted package.