Used 2018 Ford F-150 Overview
Used 2018 Ford F-150 Overview

Inventory
Just three years after the 8th-generation F-150 debuted, the pickup truck got a new look for 2018. Until the 9th generation, a well-maintained 2018 Ford F-150 will look just as modern as the newest trucks off the lot. And buying used saves you a bundle of cash. What can we say about this model year in general? For a refresh year, it had very few consumer complaints. And while Ford issued 10 recalls for this model year, if you buy used at a licensed Ford dealership, all those problems will have already been repaired. Get ready as we dive in here to the used 2018 F-150.
Staying Ahead of the Styling Curve
The exterior didn't change much from the previous model year. Why change what's not broken. The F-150 has long dominated as the best-selling vehicle in America.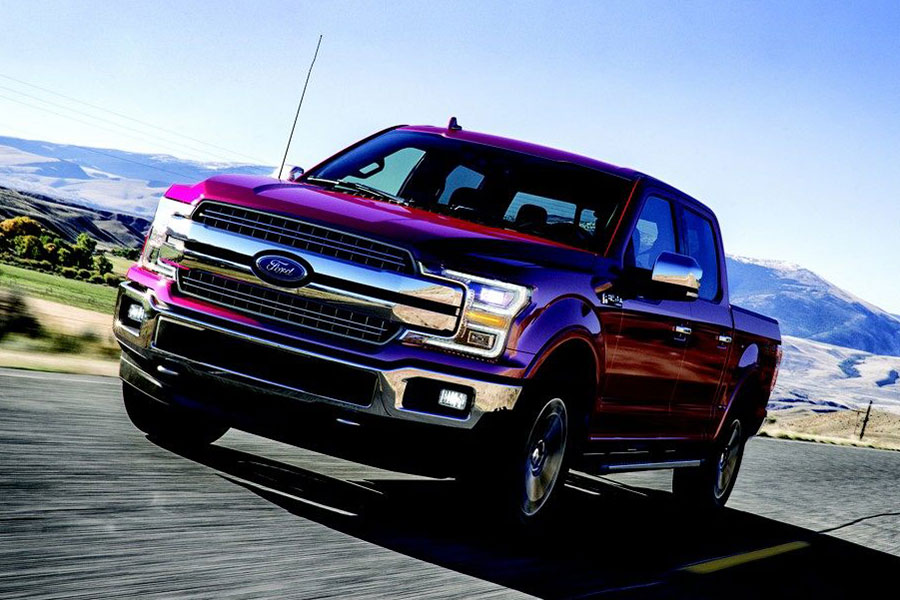 Tweaks for 2018 ran across all trim levels, including a new grille and headlamps that are reminiscent of the Super Duty models from the same time. The twin grille bars on the 2018 F-150 Lariat trims that are equipped with the Sport package can be found in body-colored, while all models have a more sculpted tailgate than predecessors, with a smart-looking F-150 logo stamped into it. The King Ranch, Platinum, and Limited trims have a horizontal appliqué on the tailgate to set them apart from lower models in the lineup, and no less than six all-new wheel designs (ranging in size from 17 to 22 inches) are out there.
Interior styling isn't seeing a lot of earth-shattering enhancements, unless a pair of new trim colors for the seats thrill you. The Platinum now gets a Dark Marsala option, while the Limited trim now has a Navy Pier color theme available. Sport and Lariat Sport versions of the 2018 Ford F-150 can be ordered with faux-carbon-fiber appliqués, while the King Ranch will get new trim-specific seats appropriately called Kingsville.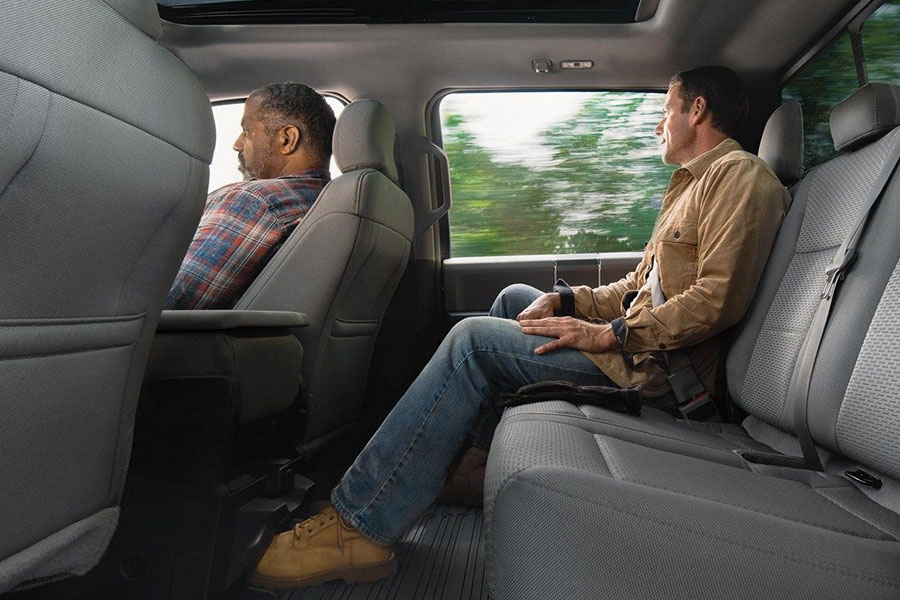 The 2018 Ford F-150 doubled down on tech options, with better safety features than before and some sweet options for passengers. The adaptive cruise control system was upgraded so it could bring the F-150 to a total stop in heavy traffic, and a pre-collision-assist system with pedestrian detection became available. A 4G LTE Wi-Fi hotspot became an option to allow passengers to connect up to 10 wireless devices inside the Ford, and a high-quality Bang & Olufsen audio system ramped up the entertainment options further. Important, advanced safety features such as blind-spot monitoring, lane-keeping assist and a 360-degree camera remain available, while Apple CarPlay and Android Auto all stayed.
In some 2018 Ford F-150s you'll find a 3-liter V-6 Power Stroke diesel engine. This diesel joined a direct-injected 3.3-liter V-6 which replaced the old 3.5-liter V-6, which produced the same power and torque while improving fuel-efficiency. The 2.7-liter EcoBoost V-6 came in a second-generation form with port and direct-injection technology, the 5.0-liter V-8 was upgraded to deliver more horsepower and torque, while the 3.5-liter EcoBoost V-6 continued unchanged. All EcoBoost V-6s and V-8s are paired with Ford's excellent new 10-speed automatic transmission already seen in the sensational F-150 Raptor.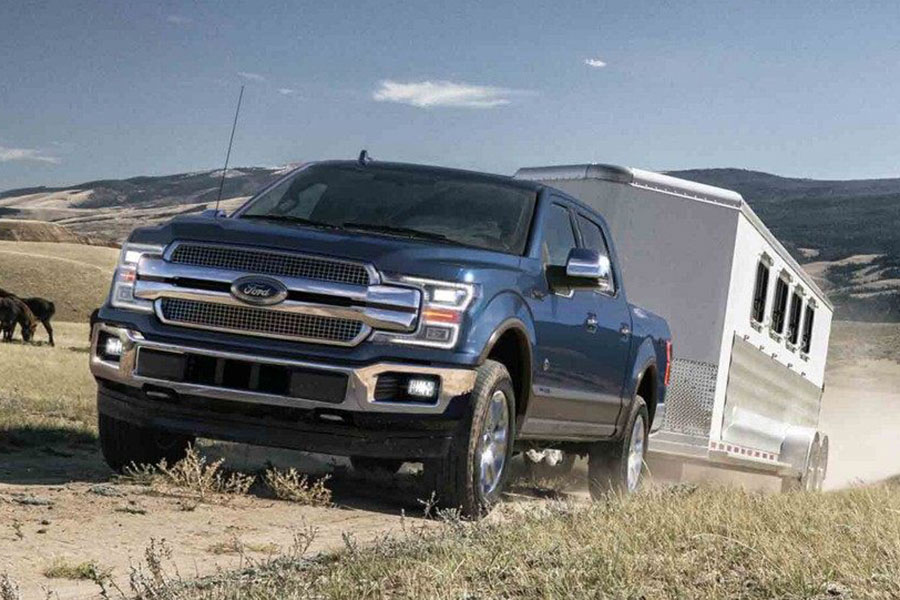 The 2018 Ford F-150 is about the same as later 8th-gen model years. You get all that styling, impressive tech, and, possibly a great diesel engine, without paying full price.