The Lifted Ford Truck
The Lifted Ford Truck
The Lifted Ford Truck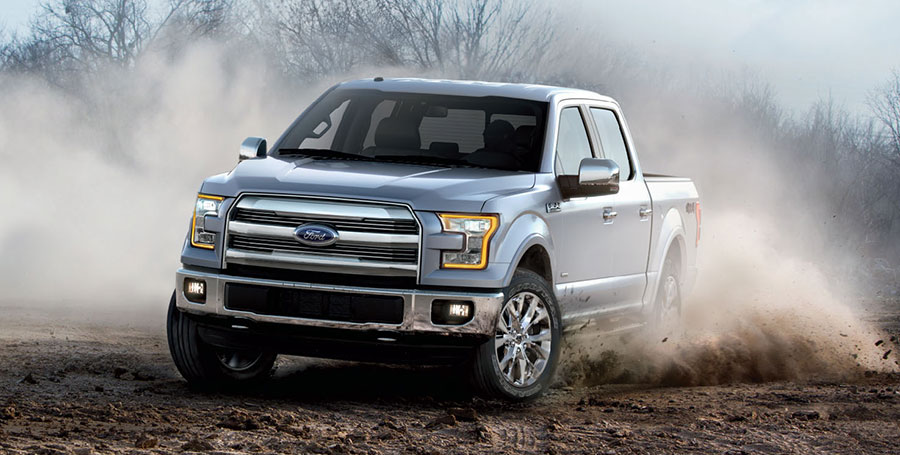 Lifted trucks are very popular. By raising pickup trucks like the Ford F-150 and F-250, you can enjoy substantial ground clearance for rugged off-road rides. With added height, you can handle a wide range of outdoor trails. Not only that, but a raised truck offers a commanding view of the road and imposing exterior style. Add larger wheels for enhanced looks, performance, and ground coverage.
The Ford F‐150
Our Fort Bragg car lot specializes in Ford trucks. The F-150 is a full-size truck that offers impressive power and fuel economy. Out-fitted with its most powerful engine, the F-150 can tow loads of up to 12,200 pounds. Choose between two and four wheel drive for maximum off-road performance. Inside, the cabin is upscale and refined. Seating is spacious, offering long-term comfort for lengthy trips. You can choose between from variety of cabins to expand seating options. Bed options give you plenty of room for big cargo items.
The Ford F‐250
The Ford F-250 is a heavy-duty pickup truck that gives you even greater power for towing and hauling. Configured for fifth-wheel towing, this impressive workhorse can tow up to 16,800 pounds. Add four-wheel drive for incredible performance over rugged terrain. Like the F-150, the F-250 is big on passenger comfort and convenience. No matter where you sit, you can expect plenty of head- and legroom. Use the MyFord Touch infotainment system to stay connected on the go. Modern safety features maintain a high standard in passenger protection.
The Benefits of Driving a Lifted Truck
When you purchase your lifted truck from our lot, you'll be able to off-road anywhere. Your lifted truck gives you incredible power and performance. The truck's impressive ground clearance allows you to hop rocks and climb steep off-road trails with ease. You can plow through flooded streets and neglected back roads without a problem. Lifted trucks are also great to take to work, where traversing construction sites is a snap. Finally, your lifted truck is sure to turn heads with its rugged good looks.
Accessories for Your Lifted Truck
Our dealership understands how best to outfit your lifted truck. We can help you select the best accessories and safety gear to enhance your ride. To start, it's a good idea to install brakes that pair well with your wheel and tire size. We also offer off-roading equipment, like enhanced shock absorbers. Eliminate body roll and enhance ride control by installing a heavy-duty sway bar. Use a steering damper to keep the steering wheel from jolting in your hands as you cover rocking trails.
Large Tires for Your Lifted Truck
Increased truck height means more room for substantial wheels and tires. In fact, big tires do much of the actual "lifting" for your lifted truck. They give you increased ride height for off-road performance. Large tires mean you can climb and descend steep hills that you wouldn't otherwise be able to tackle. You can choose from a variety of large wheel sizes and tire types. All-terrain tires manage well over many different trail types. These are a great pick for light to moderate off-road duty. Extreme truck tires will serve you well over just about any conditions – including rocks, mud, snow, and sand. All‐season tires are great if you don't plan on hitting the trail but simply enjoy the raised ride height and substantial style your lifted truck offers.