Used Ford F-250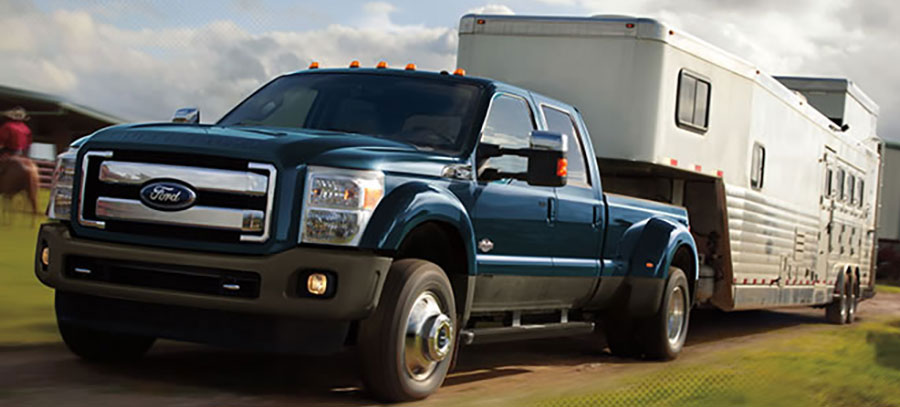 The Ford F-250 Super Duty is a work truck designed to haul and tow substantial loads. Throughout its run, it's been available in a variety of body styles and trim models, offering as much space and luxury as drivers prefer. Although it's meant to transport heavy cargo, the F-250 is easy to handle. An impressive new turbodiesel V8 is now available to enhance ride and handling dynamics. The Super Duty's recently redesigned cabin offers new levels of style and luxury.
Used Ford F-250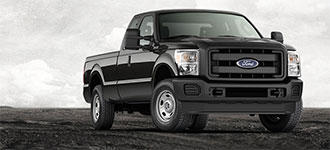 For this generation, drivers can choose from three body styles – regular cab, extended cab, and crew cab – depending on how much interior space they require. Five trim models offer everything from comfort to downright luxury. Depending on tastes, drivers can choose from the base XL, midlevel XLT, lush Lariat, Western-themed King Ranch, and top-of-the-line Platinum.
Ford F-250 drivers can also choose the engine that suits their hauling requirements. The standard 6.2-liter, gasoline-powered V8 generates an impressive 385 horsepower and 405 pound-feet of torque. The optional 6.7-liter turbodiesel V8 makes 400 horsepower and 800 pound-feet of torque. Both engines are paired with a six-speed automatic transmission. Rear-wheel drive is standard, but four-wheel drive is always an option. On the road, all F-250 models are smooth and refined.
Lower trim levels supply lots of space and sufficient convenience features. The Lariat adds leather upholstery for greater comfort and luxury. The King Ranch and Platinum are downright opulent, supplying upscale cabins filled with modern features like a heated steering wheel and the MyFord Touch electronic interface.
In spite of all this interior luxury, the F-250 Super Duty is designed to work. Options, then, include the Ford Work Solutions package, which adds an in-dash computer that commercial users can customize to keep track of business needs.
The current F-250s offer revised styling, a stronger frame, a handsome interior, improved handling, and a better turbodiesel engine. In 2008, the original standard engine was a 5.4-liter V8 that generated 300 horsepower and 365 pound-feet of torque. An optional 6.8-liter V10 made 362 horses and 457 pound-feet of torque. An optional 6.4-liter PowerStroke turbodiesel V8 engine produced 350 horses and 650 pound-feet of torque. Drivers could choose either a six-speed manual or a five-speed automatic transmission.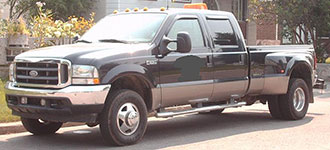 When the Ford F-250 was released in 1999, it was the first time that Ford set one of its heavy-duty pickup trucks apart from the rest. The newly christened Super Duty was offered as the base XL, midgrade XLT, and plush Lariat. Drivers could choose from standard, extended, and crew-cab models, depending on how much space they required.
The F-250 saw quite a few changes throughout this generation. In 2002, a six-speed manual transmission was introduced. In 2003, the smaller, yet more powerful 6.0-liter PowerStroke turbodiesel engine replaced the original 7.3-liter version. In 2005, the F-250 got a new five-speed automatic transmission, upgraded front suspension, and enhanced towing and hauling capabilities.
Before 1999, the F-250 was around, though it was yet know be known as the Super Duty. This era's engine lineup included a 7.3-liter V8 and the optional PowerStroke turbodiesel, the latter of which was optimal for towing and hauling.