Used Ford Transit Connect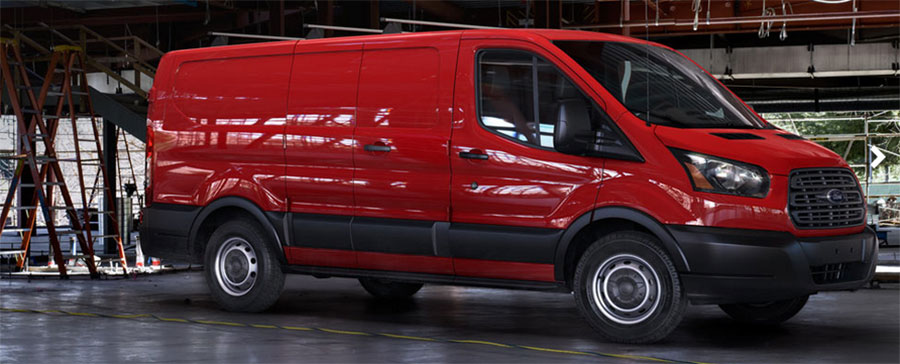 The Ford Transit Connect is a compact commercial van, designed to haul substantial cargo and passenger loads. Unlike full-size commercial vans, the Transit Connect was made to zip around cityscapes, maneuvering easily through confined spaces. In addition to its impressive utility, the Transit Connect is attached to an affordable price tag. Inside, the cabin is both practical and comfortable.
Used Ford Transit Connect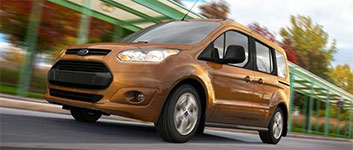 The modern Ford Transit Connect is available as either a cargo van or a passenger-oriented wagon. Drivers can choose between three trim models: the entry-level XL, midlevel XLT, and the wagon-only Titanium. Shoppers can also select one of two wheelbases to suit their individual hauling requirements.
The base XL and Titanium wagons are offered with the Ford Transit Connect's long-wheelbase, offering enough room for up to seven passengers. The midrange XLT wagon can be had with either the short or long wheelbase. With the former, the XLT wagon seats five passengers. With the latter, it can seat seven.
The base 2.5-liter four-cylinder engine makes 169 horsepower and 171 pound-feet of torque, enough to handily haul heavy loads around town. An available turbocharged 1.6-liter four-cylinder delivers even more power, with 178 horses and 184 pound-feet of torque. Both engines come with impressive fuel economy ratings, delivering between 23 and 25 mpg combined.
The XL cargo van comes with everything drivers needed for a comfortable day at work, including air-conditioning and an auxiliary audio jack to plug and play smartphone apps. The XL passenger wagon delivers second- and third-row seats and a center console to create a pleasant space for up to seven people.
The midrange XLT cargo van comes with more high-tech features. Users can browse entertainment options via a 4.2-inch multifunction screen display. Heated power mirrors preserve rear visibility on frosty days. The XLT passenger wagon adds a rearview camera so drivers can back up safely.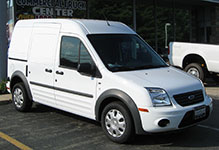 The original Ford Transit Connect also came in two body styles, known as the Van and Wagon. As with the first generation, the Van was designed to haul cargo and the Wagon created a comfortable space for passengers. Both models had standard dual sliding doors, but shoppers could choose to have these removed. Trim models, depending on model year, were XL and XLT for the Van and XL, XLT, and XLT Premium for the Wagon.
All first-generation Ford Transit Connect models came with a 2.0-liter inline-4 engine, which made 136 horses and 128 pound-feet of torque. The engine was paired with a four-speed automatic transmission. On the road, drivers could expect to see around 23 mpg combined.